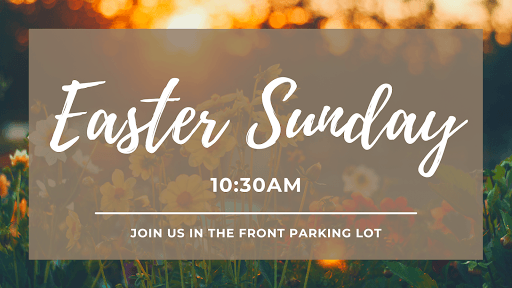 Click the button below if you missed our Easter Sunday service!nk to live feed!
Our Easter service will be at 10:30 AM on Sunday, April 4th. This service will be outside, in front of the church...in the parking lot. The parking lot will be divided into two sections. The front of the parking lot will be roped off to allow worshipers to bring their lawn chairs and sit wherever they would like near the stage area. For those who would prefer to stay safely in their cars, the back of the parking lot will be available for parked automobiles to park and utilize their FM radio's or rolled down windows to hear the service. Because this service is outside and family style (bring your own chairs or a blanket to spread out) a nursery will not be provided. We aren't bothered by children or their sounds and wiggles...and there will be opportunity to worship with them in the flowering of the cross!
This special worship service marks the day Jesus resurrected and appeared to several witnesses and His friends (Luke 24:1-49). It's the celebration that Jesus is alive, sin is defeated, and He has the power to make all things new.....even you and Me! It will be big and beautiful! We will be flowering the cross, so bring some flowers from your garden if you have some. If you don't, we will have some for you!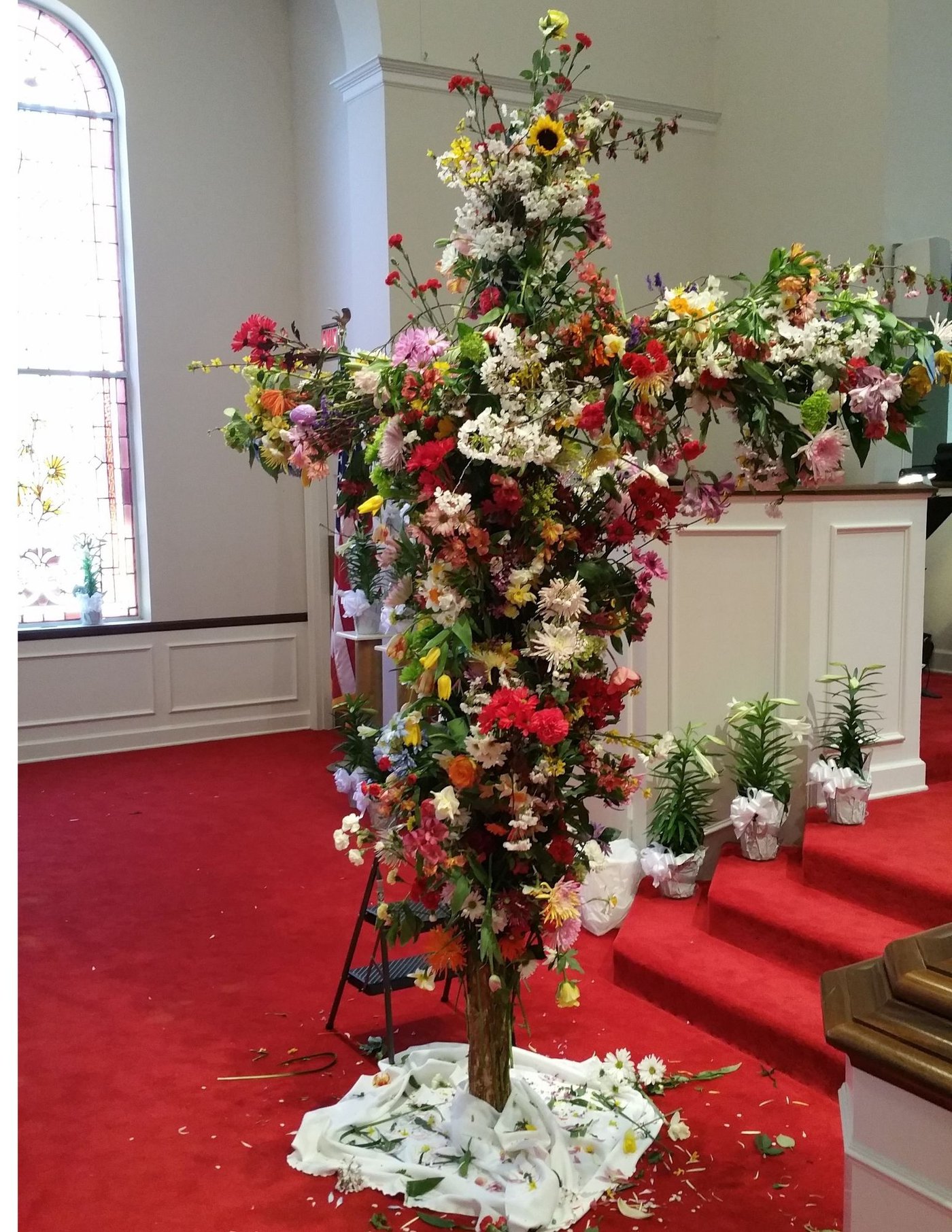 Click the button below if you missed our Good Friday worship service
Invite Someone to Easter!
Four Reasons to Invite Someone to Easter!
1. People might actually come.
While most people who don't regularly attend church aren't anxiously sitting at home waiting for an invite, many of them would come if they were invited by a friend.
We can get all worked up with fear over the possibility of rejection, but fighting through that fear is worth it.
2. They will hear the gospel.
We're not a church that saves up the gospel for special occasions. We proclaim it every week. Easter will be no exception.
After the many gospel-rich songs, through the gospel-focused sermon, and through the powerful gospel-centered liturgy, no one will be able to say that they never heard the good news about Jesus and his great love for them!.
3. Inviting somebody opens doors for spiritual conversations.
Whether you've known somebody for a long or short time, it can be challenging to get the ball rolling on spiritual conversations. Inviting somebody opens the door.
Even if your friend doesn't come on Easter, there's now an opportunity to discuss faith that may not have been there previously.
4. Inviting somebody grows your faith.
We don't grow through ease and comfort, but through risk and challenge. Inviting somebody will lead you into greater prayer and greater dependence on the Lord. That grows your faith.
You can send them a quick handwritten note, or maybe a text. You can share the information from our website or our church Facebook page in your own social accounts so that you friends and followers can know that you are going to Easter at Cumberland and that you invite them to come too! It really is easy, give it a try!