Cumberland Family and Kids Ministries
Cumberland Family and Kids Ministries is design to help our family and kids connect with God, grow in their relationships to Jesus and one another, and learn to share the love of Christ with others.
Our End of Summer Bash will be Wednesday, August 25! We will have lots of inflatables (some with water, so wear a swimsuit), food and fun for the whole family! Bring a towel and a friend or two! Questions?!? Email Matt (matt@cumberlandchurch.com). We hope to see you soon!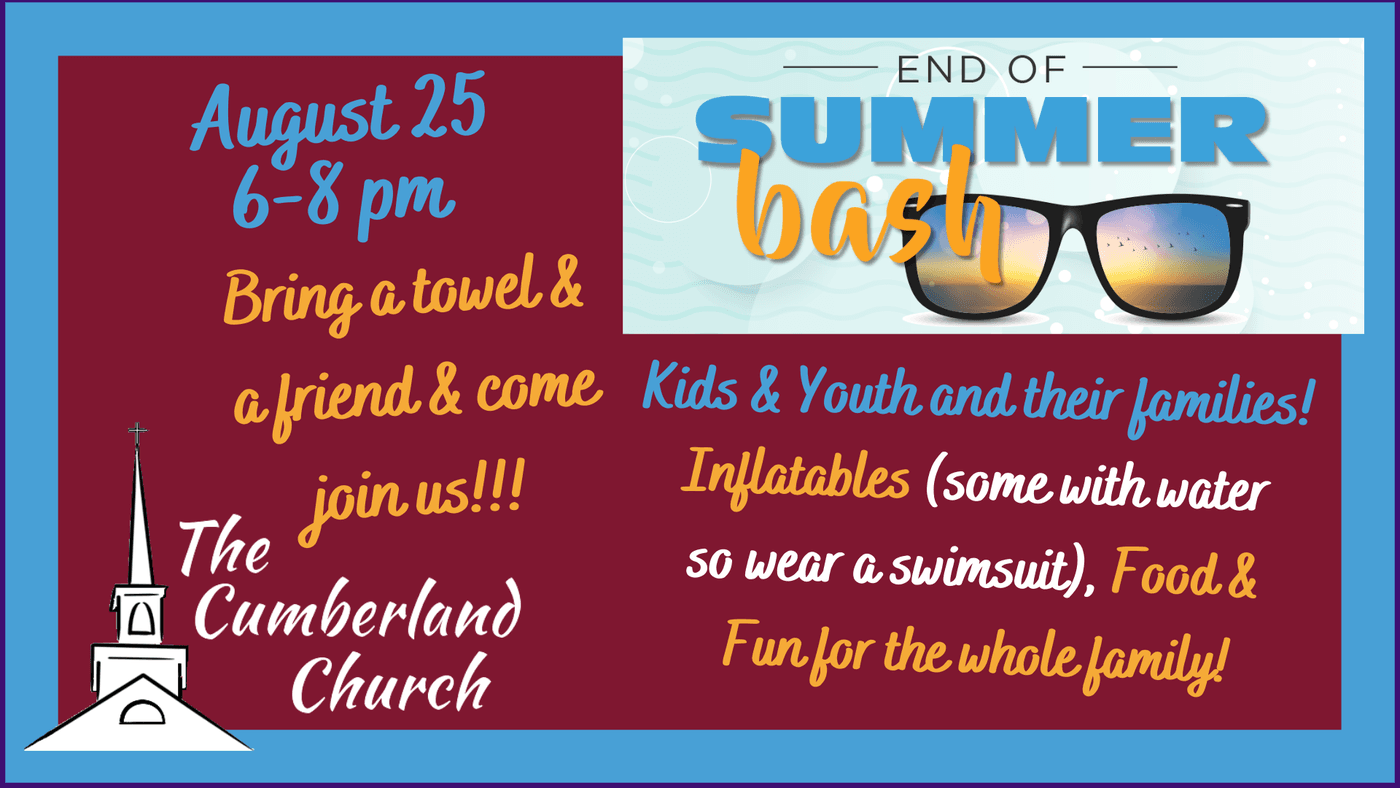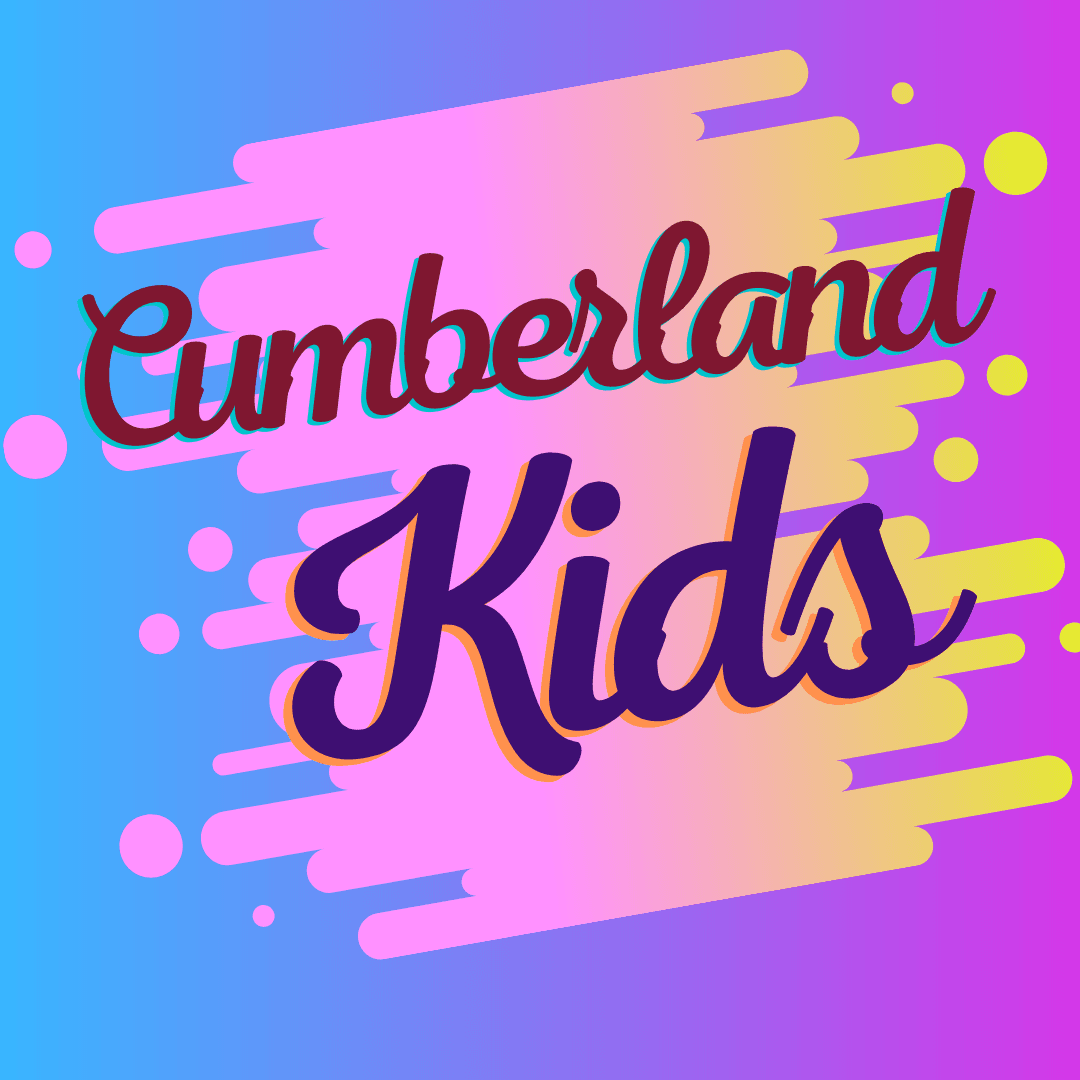 Cumberland Kids is back on Wednesday evenings and this year we are adding a Pre-K class!!!
When does this begin and what are the times?
We will begin on Wednesday, September 1. We will meet each Wednesday from 6:00 - 7:30 pm.
Will there be a meal served?
Unfortunately, we will NOT be serving a meal, so please feed your children before you come! We plan to have meals on our Family fun Nights! We will let you know when those special nights are happening.
What will the children be doing?
We will have Bible time, games, and crafts/activities.
Will my child(ren) need to wear a mask?
Masks are optional. Do what is best for your family.
Where do we enter the church and pick up our child(ren) each week?
Each week we will gather in the sanctuary to begin. Please enter through double glass door by sanctuary under covered walkway.
You will pick up your child at the same location, just pull up by the covered walkway and we will bring them out to you.
How much does it cost?
Absolutely nothing! It's FREE!
How do I register my child(ren) for Cumberland Kids?
You can register for Cumberland Kids by clicking the button below:
We can't wait to see you on Wednesdays!!!
Camping Ministry Opportunities
Summer camps can be a valuable time for spiritual growth development for children and youth. Every summer we offer age appropriate church camp opportunities through our presbytery camps.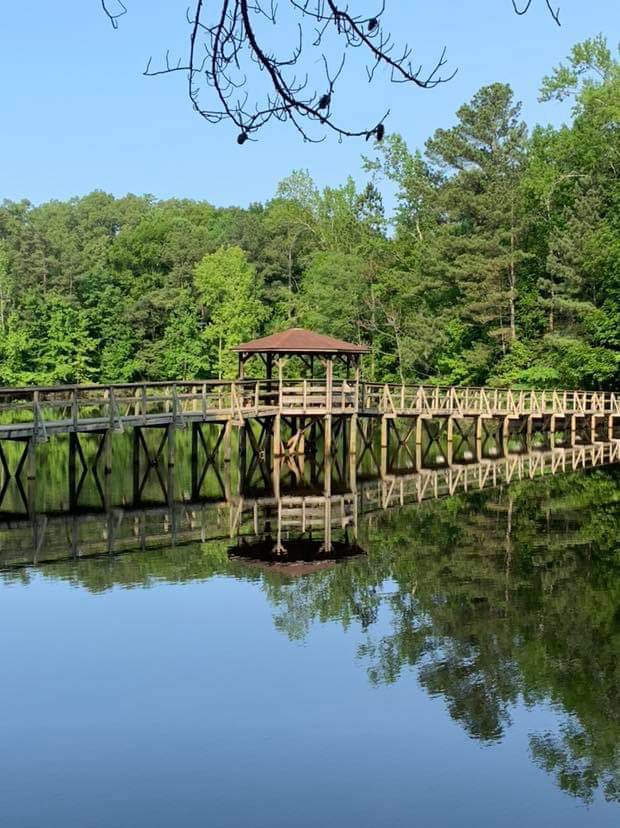 Meet our Coordinator of Family Ministries
Matt Tyler joined the Cumberland Church leadership team in 2001 as the Minister of Youth. Matt changed positions in August of 2018 to become our Coordinator of Family Ministries.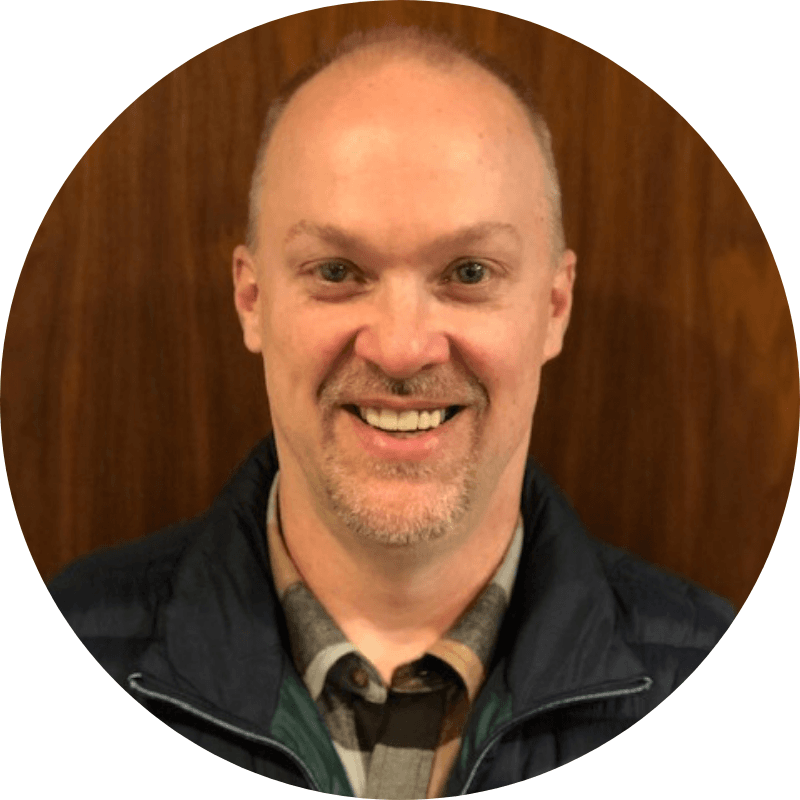 Got questions?
If you have further questions concerning our Cumberland Family and Kids Ministries experience or visiting Cumberland Church with children, simply click the button below and get in touch with us!